Review: Deville – Make It Belong To Us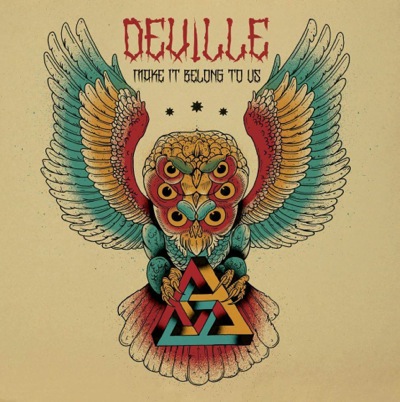 Neben WE HUNT BUFFALO, bietet das schwedische Label Fuzzorama Records nun aktuell auch den aus ihrer Heimat stammenden DEVILLE eine neue Heimat. Für die coole Truppe ist dies wie ein kleiner Neuanfang und dies merkt man ihrem neuen Longplayer "Make It Belong To Us" auch absolut ab. Schon direkt der großartige Titeltrack mit seiner fetten Soundwand und seiner, trotz aller Härte, schon fast zarten Atmosphäre rockt sensationell. Es folgt mit 'Chief' ein leicht fuzziger Uptempo-Stoner mit Hit-Charakter und das darauf folgende 'Out Of The Black' klingt seinem Vorgänger sehr ähnlich. Die 10 Songs mit einer Spielzeit von 38 Minuten gehen mehr als nur fix rum und neben an die eben erwähnten Nummern, erinnert man sich gerne auch an die fett groovigen 'Life In Decay' und 'Reflecting Surface', dem schrubbigem 'Ding To Feel' und dem abschließenden Ohrwurm 'What Remains' zurück.
Die Schweden haben mit "Make It Belong To Us" ein großartiges Album eingespielt, welches Hardrocker, Metaller und Stoner gleichzeitig begeistern dürfte. Bleibt zu hoffen, das DEVILLE endlich die Aufmerksamkeit bekommen, welche sie schon länger verdient haben. Ich denke aber, dafür wird ihr neues Label Fuzzorama schon sorgen.