Review: Spiral Skies – A Queendom To Come EP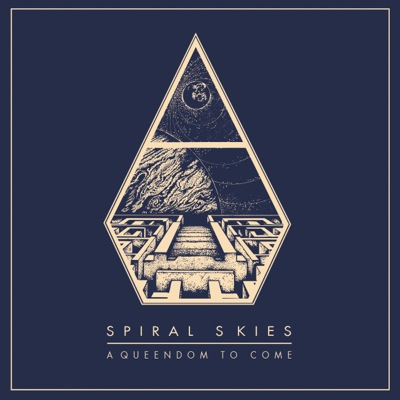 Auch wenn viele von den ganzen Retro-Bands schon total angenervt sind, bin ich immer noch begeistert und habe hier, mit den schwedischen SPIRAL SKIES, die nächste großartige Band am Start. Die Stockholmer haben ihre ersten vier Songs + Intro im Kasten und kommen damit auf ihrer EP "A Queendom To Come" auf eine Laufzeit von 22 Minuten. Nach dem schönen akustischem Intro, geht es mit 'Left Is Right and Right Is Left Behind' dann auch gleich sensationell los. Musikalisch und vor allem die wunderbaren Vocals von Frida, erinnern absolut an die grandiosen PURSON – wunderbare, lockere und warme Melodien, treffen auf außergewöhnliche Gesangslinien. Der folgende, leicht treibende Uptempo-Knaller 'The Final Set', hat einen leichten Hang zum Boogie-Rock und besticht durch die an THIN LIZZY erinnernden Twin-Gitarren. Die nächste Nummer, 'The Wizard´s Ball', ist ein Spiel zwischen entspannten Gitarren-Tönen mit leisem, eher zartem Gesang und diversen rockigen Parts, mit coolen, eingängigen Melodien. Zum Abschluss gibt es mit 'Labyrinth Of The Mind' dann noch einmal zusammengefasst alles das, was die Schweden auszeichnet: fantastische Gitarren-Melodien, oftmals im Twin-Format, treffen auf wunderbare, zart umschmeichelnde und sehr eigenständige Vocals, verpackt in einem etwas folkigem Siebziger Retro-Rock-Paket.
This band could be the next big thing and i want this EP on vinyl. If you like specially PURSON or ELECTRIC CITIZEN please check these band out.