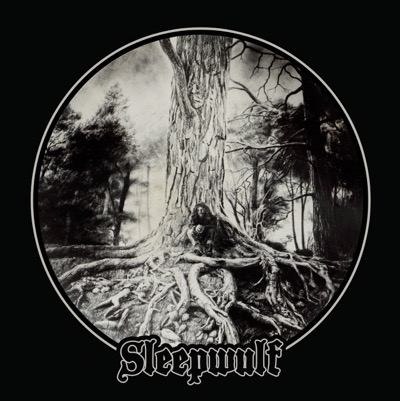 Ja, da hat sich Cursed Tongue Records aus Kopenhagen mal wieder was ganz Leckeres geangelt. SLEEPWULF aus Schweden haben mit Ihrem Debut ein herrliches 70er-Werk abgeliefert, was so unfassbar leicht und locker daherkommt und Einflüsse von Pentagram (70er-Zeugs), Witchcraft und Graveyard miteinander verschmelzt – soundtechnisch sollte hier jeder ein Ohr riskieren, wer auf Vinatage, Folk und etwas Proto-Metal steht. 
Wizard Slayer 04:37: supercooler Beginn mit unfassbarer, doomiger Leichtigkeit und etwas mehr Tempo zum Ende hin – grandios!
Beast Of Collision 04:25: leicht treibender, unruhiger Rhythmus, der irgendwie an das geniale Jethro Tull-Album "Benefit" erinnert. Auch hier ist der Bass wieder sehr prägnant – wunderbar.
Lucifer´s Light 03:16: es wird doom-bluesig mit ganz viel Gefühl. Drückender Bass, sensationelle Gitarre mit famoser Melodie – awesome. 
Standing Stones 06:19: noch bluesiger, noch zarter und etwas verträumt. Tolle, seichte Gitarren-Anschläge mit Tempoaufnahme zum Ende des Tracks. 
God Of The Gaps 01:31: verträumtes Instrumental
Tumbling Towers 03:35: etwas mehr Tempo von Beginn an, schöne Gitarre, aber lange nicht so prägnant wie die Songs davor. 
Misty Mountain 04:03: eine weitere coole Doom/Blues-Nummer, die sich zum Uptempo-Rocker entwickelt
Wicked Man 03:36: Locker leichte Gitarre mit etwas mehr Härte und dem nötigen Vintage-Flair – guter, aber nicht ganz so aufregender Track.
One Eyed Jailor 05:38: Toller Abschluss mit leichtem Hang zum Proto-Metal. Sensationell-Griffige Leads und alles wie immer ohne großen Stressfaktor – wunderbar.